The Rugglestone Inn is located 300 metres from the centre of Widecombe. A short walk down the hill to the South side of St Pancras Church.
There is a large car park across the road from the pub for the use of patrons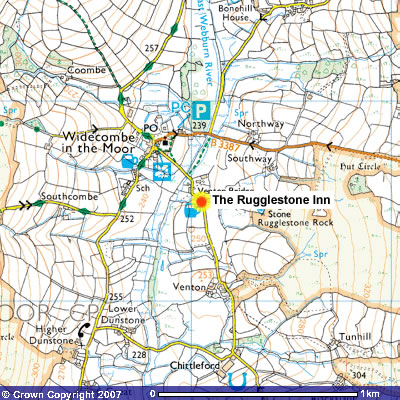 Image produced from the Ordnance Survey Get-a-map service. Image reproduced with kind permission of Ordnance Survey and Ordnance Survey of Northern Ireland.